STAR CAGE
MANDARA
©2004 Akio HIZUME

20-21 Nov. 2004
YOHKOKU TEMPLE, Nagaoka-Kyo, Kyoto, Japan
Organized by Kyoko SHIODA (IRC, Fuculty of Art & Design, Osaka Seikei University)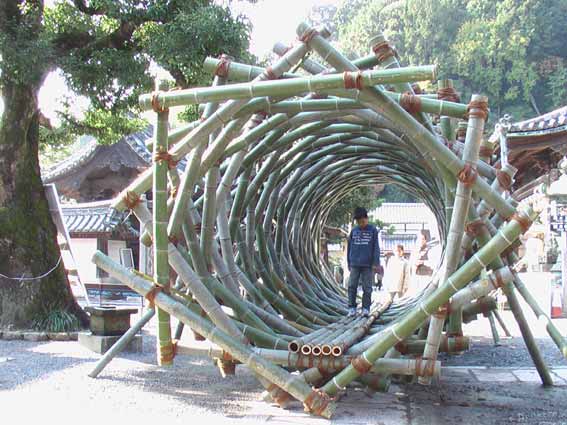 FIBONACCI TUNNEL
2*2*8 m
200 MOSO bamboo poles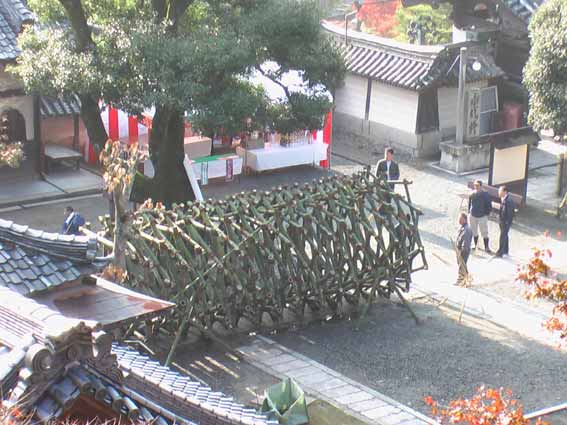 You should notice that it is a horizontal Sunflower Tower.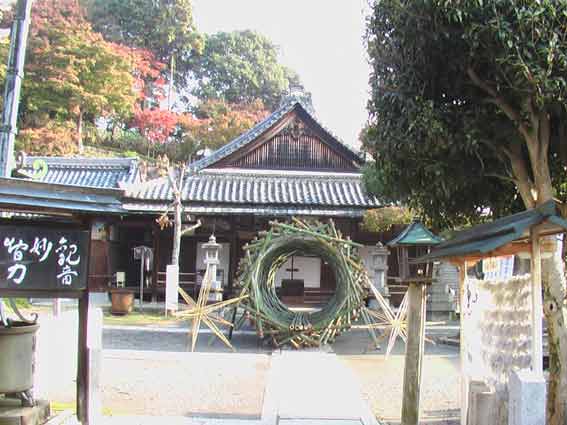 Entrance


Giant Starcage in the innermost sanctuary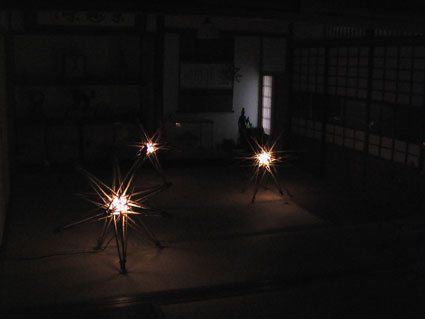 Installation for the Shoin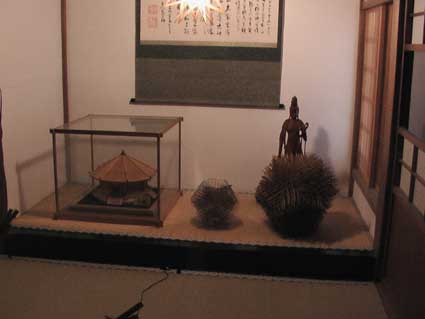 Display for the tokonoma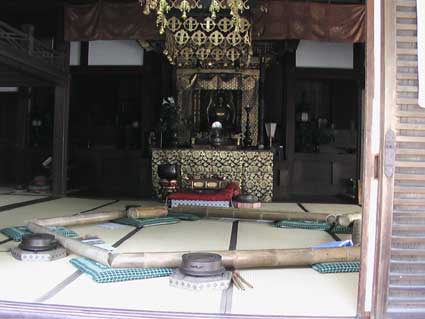 TTKTK unit played the Fibonacci Kecak using bamboo instruments inside the Amitabha hall.
The monks of the YOHKOKU Temple joined us as jam session several times.
---
Special Thanks
Tourist Association of Nagaoka City
Fuculty of Art & Design, Osaka Seikei University
Sponsor
YOHKOKU TEMPLE
Tourist Association of Nagaoka City
Cooperator
ITC, Fuculty of Art & Design, Osaka Seikei University
Players as the TTKTK unit
Kaoru HINO, Midori HIYAMA, Kozue SEKIYAMA, Hideki MOTOSUE, Tatsuya NOMURA, Kyoko SHIODA, Mika YAGUCHI
Return to Top Page