STERN-WARTE
Akio HIZUME + Tomoko NINOMIYA
7th - 12th August 2001
Gallery MUKURI, Daikanyama, Tokyo, JAPAN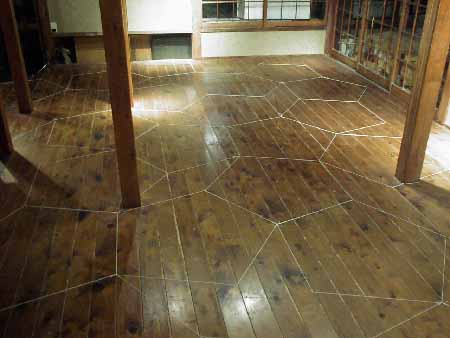 We started to set the installation from 2nd August.
First, Akio drew the exact Penrose Tile only using strings on the floor.
There was almost never any error .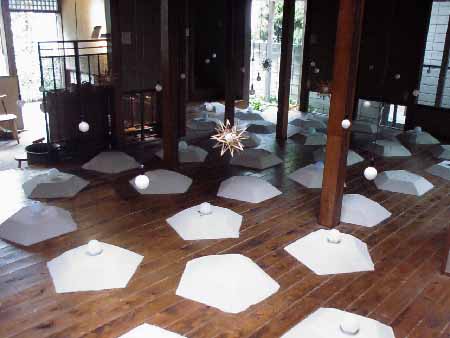 On the morning of 7th August, the installation was completed.
The pentagonal mound was made of sand. It kept its shape by angle of repose.
Tomoko placed her original objects made of wax and LED.
They also breathed their own sequence.
Her object has dodecahedral symmetry.
They were made only by her palm.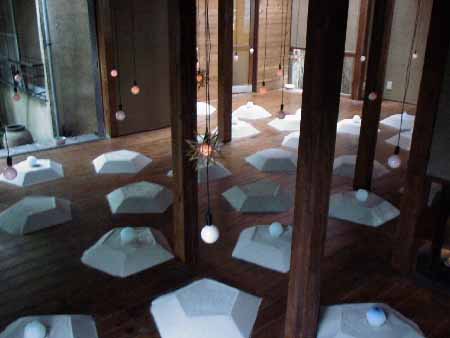 The upper lights breathed keeping time with my musical piece called Fibonacci Kecak.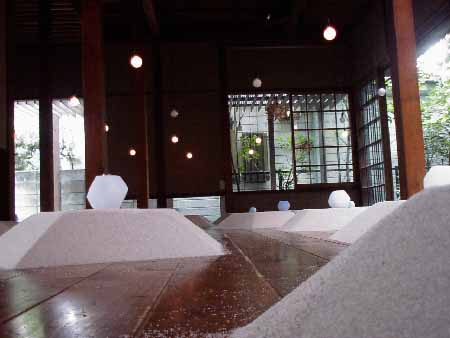 The view of ants. Please imagine the future city landscape.
On 10th August, Akio made a lecture titled "Geometry for Freedom". He talked about quasi-periodic architecture and music.

On 11th August, Akio made a workshop titled "Let's make a Star Crystal". All participants made the Bamboo Pleiades Lamp.
Previous Page
RETURN TO TOP PAGE