Installation
PLEIADES + FIBONACCI KECAK + neuro-architecture
&
Ensemble STAR CAGE
Exhibition "program seed" at Auditorium of the Kyoto Art Center
8th - 24th March 2002
Copyright 2002 Akio HIZUME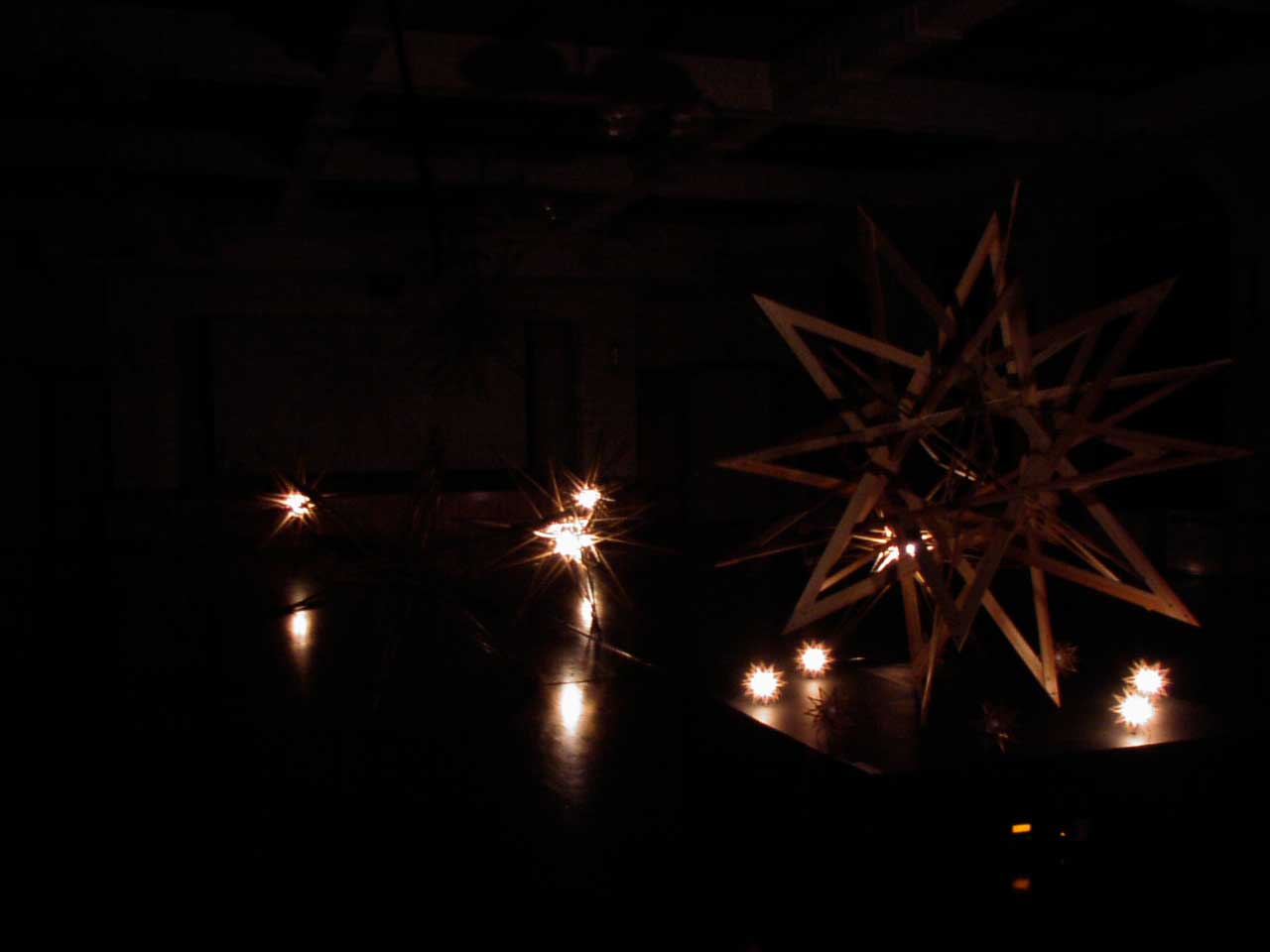 9th March 2002


**** On 9th of March, I held a workshop to instruct 30 participants how to assemble the simplest Starcage. We made eight big Starcages using 2m bamboo poles. I placed them as a brief neuro-architecture and put lamps into the center of each Starcages. All bamboo Starcages were turned on and off synchronizing with the Fibonacci Kecak music. My original computer program controlled sound and light.
****The Fibonacci Kecak consisted of eight parts in this installation. Each beat is 3 seconds long. The music piece will not be repeated for 100 years.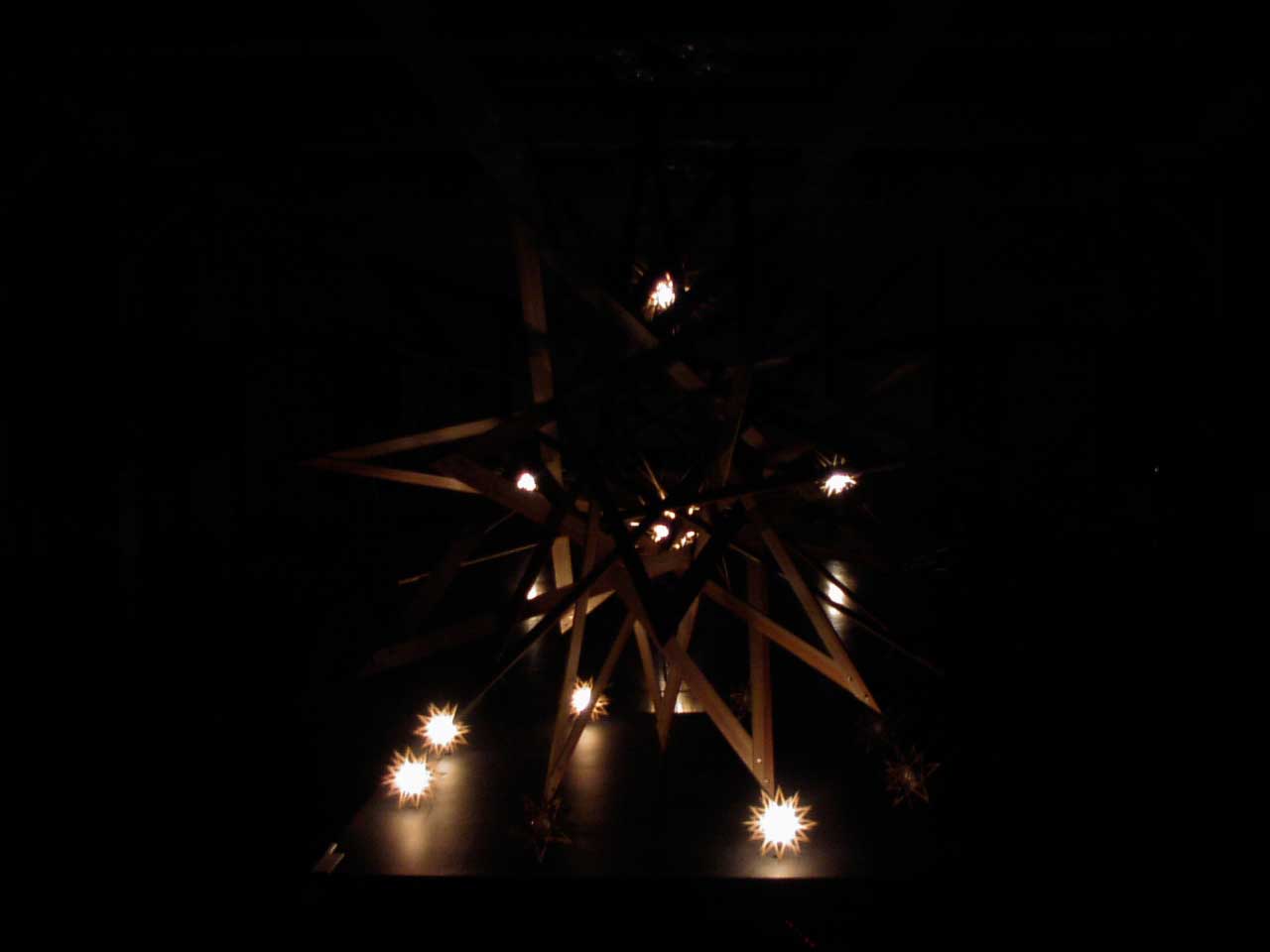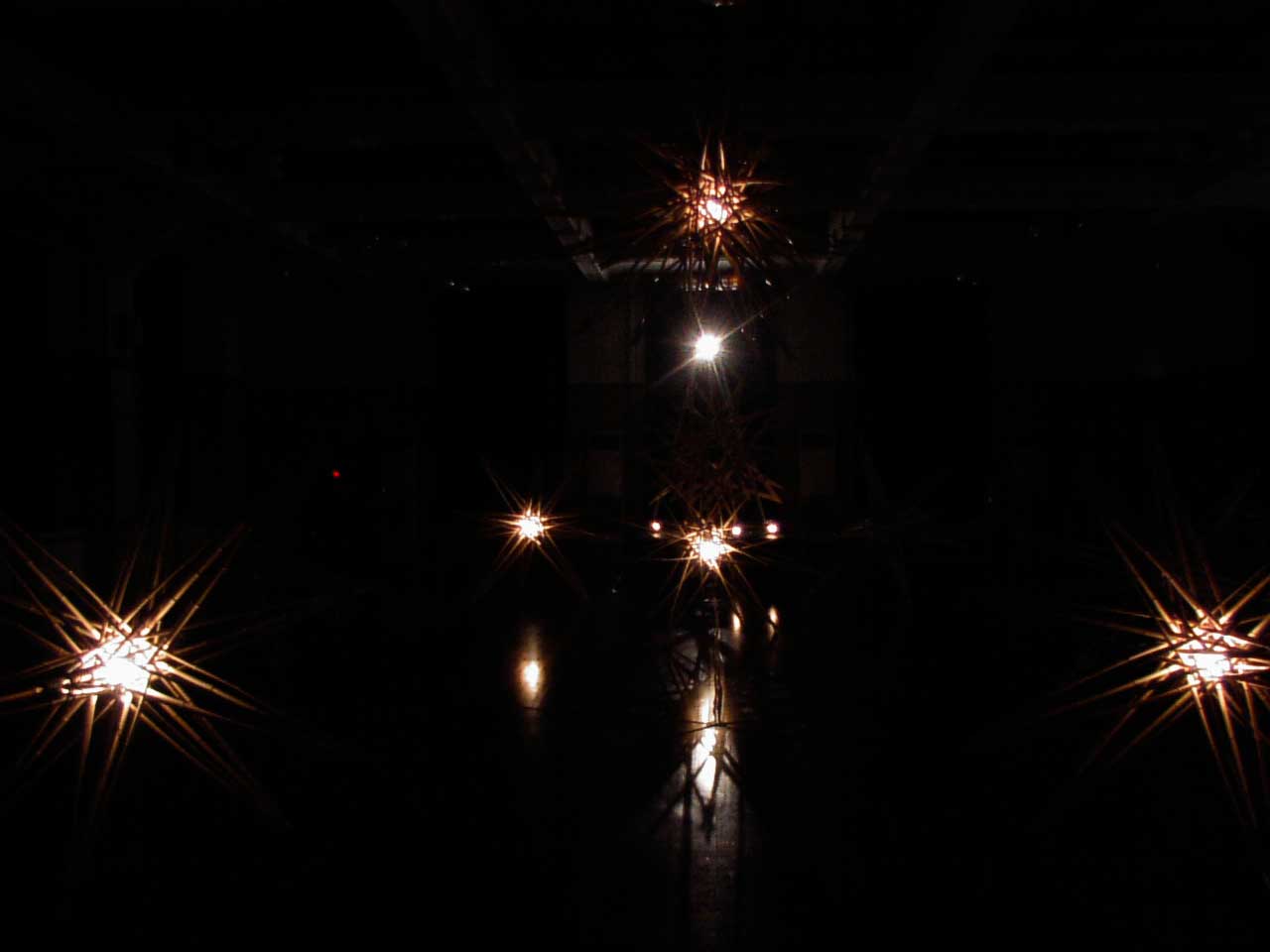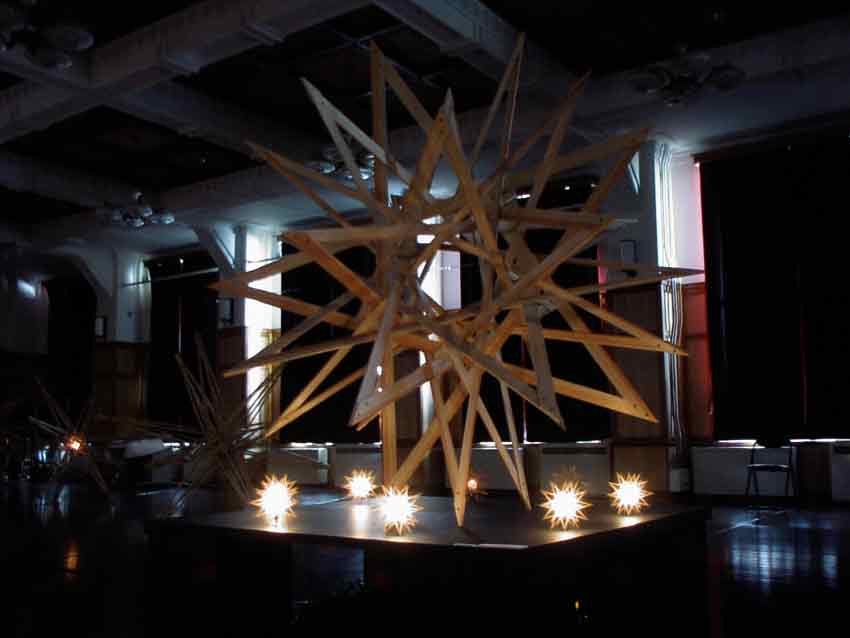 ****The big PLEIADES were made of Japanese cedar. There are four types of PLEIADES structure. Two types are foldable, the other two types are unfoldable. The big PLEIADES was assembled as the unfoldable way. Two bolts connected every end as fixed joint. It was very stable structure. He stands on the floor by three legs.


---
| | |
| --- | --- |
| | |
23rd March 2002
**** On 23rd of March, I held a musical workshop called "The Ensemble STARCAGE".
****50 participants played the Fibonacci Kecak consisted of 5 parts clapping bamboo sticks.
Each part was played by ten peoples. It was very successful performance. There is no conductor. There is no professional percussionist. But the music was essentially new form. Nobody had experienced such music. Everybody seemed to understand frog's feeling.
****Player enjoyed the music. The music does not need any audience. Players are also audience.
****All participants should not be satisfied with existing periodic rhythm in future.