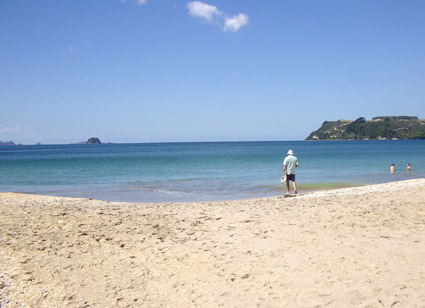 The Democracy Steps reachs to the Lonely Bay.
There are full of shells.
This Bay is famous because the captain Cook arrived here and observed the planet Marcury.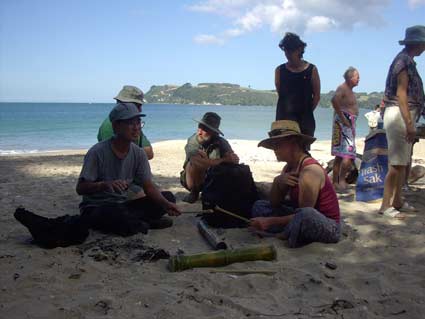 At the celebration, I played the Fibonacci Kecak with bamboo instrument.
Then I gave a speech to audience as follows;

This Democracy Steps is a music without sound.
When you climb or down the staircase, your subconsciousness experiences the music actually.
Generally, the subconsciousness has a huge knowledge and intelligence beyond our consciousness. It is a sea ocean of spirit.
The consciousness is just a small island, I think.
The DemocracySteps sgould act on the subconsciousness rather than consciousness.
For example, if your some situation comes to a deadlock, please visit the Lonely Bay and swim here,
and then walk on the Democracy Steps.
I berieve you might get new inspiration naturally.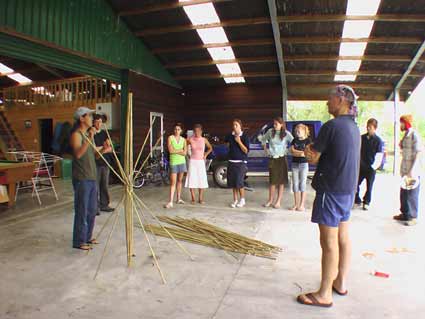 One day, I held a workshop to make bamboo Starcage at the Eggsentric Cafe.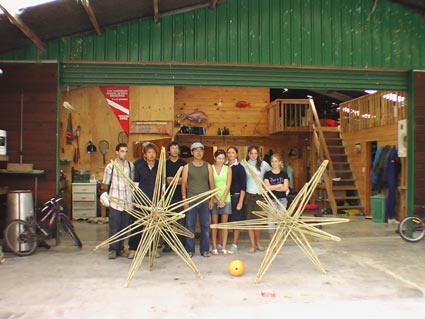 Sutudents made two Starcage within 30 minutes.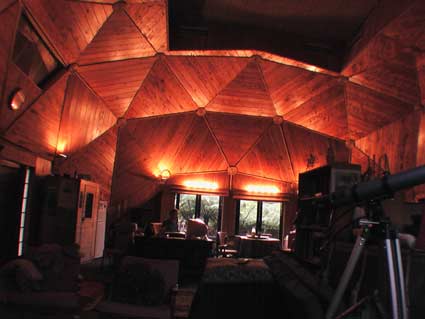 Mr. Devid Lynch of the Japan Society supported me spiritually. He has a Do-Jo of AIKI-DO in the beautiful mountain. I learned the spirit of AIKI-DO a little from him. It is really great skill.