I built the experimental bamboo city with students of the Musashino Art University.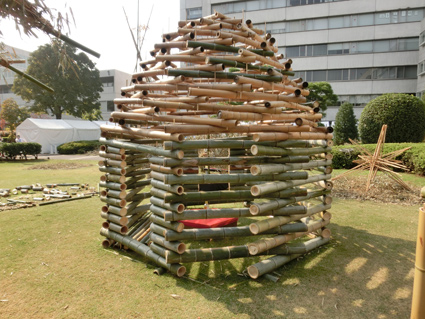 It is my work of this year.
It is called Bamboo Fibonacci Paraboloid Log House.
This work is a trial attempt of the Fibonacci Pavilion.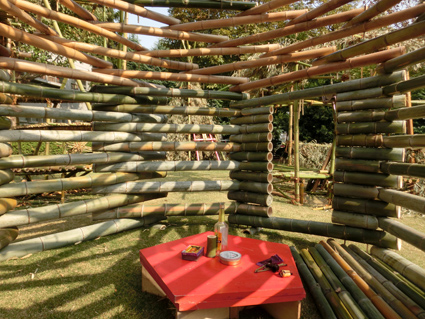 Interior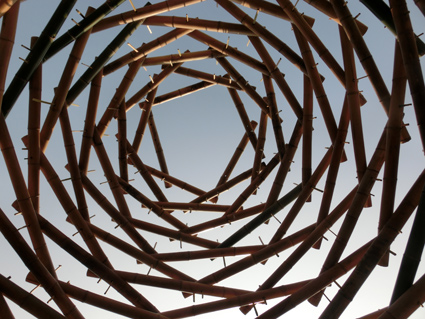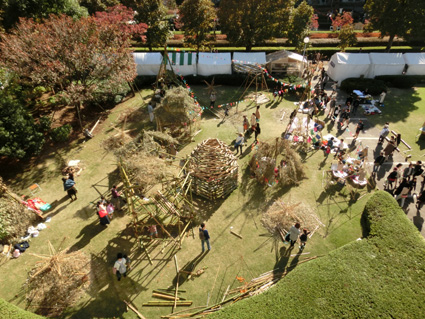 This maze city is based on the Penrose Tiling.
Today is the Art Festival.
Students held free market there.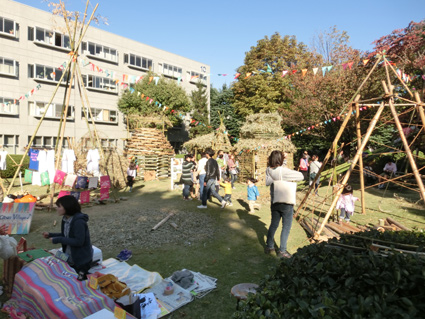 Like a playground or kindergarten.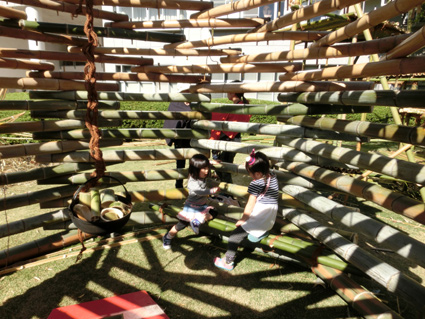 Children like to live my house.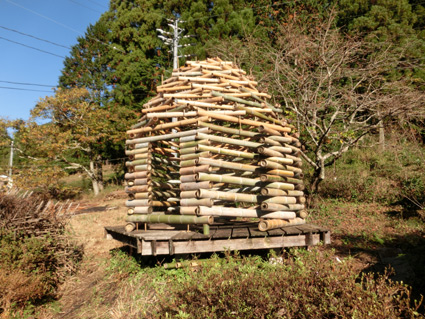 After that, I rebuilt the house in my garden.
I will cover the roof later.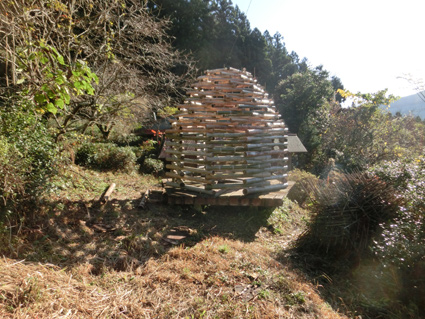 ---
Special Thanks

Takaaki Bando
Hiroto Hiyoshi
Tomohisa Saito
Dept. of Science of Design, Musashino Art University

Volunteer Students of the Musashino Art University


---
Return to Top Page