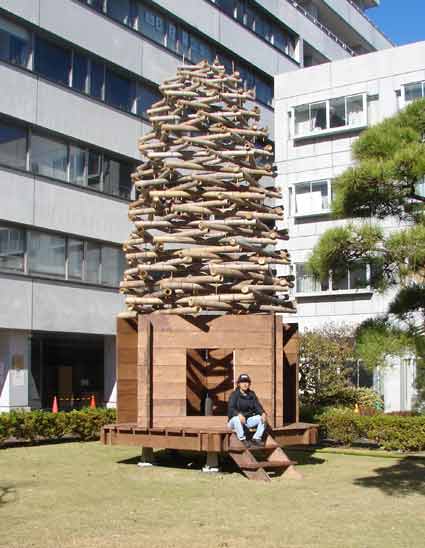 The Bamboo Fibonacci Tower built in Shizuoka Museum of Art last June was rebuilt in the Musashino Art University, Tokyo. This time it was built outdoor.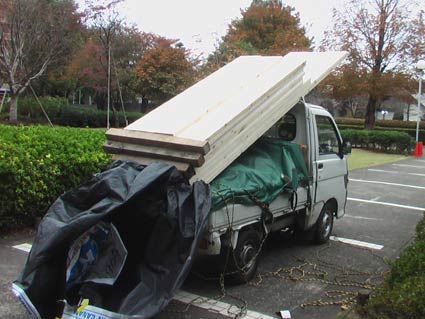 I had to build a level platform because the site is not flat.
I bought new 2x12 lumbers for the platform.
They were too much for the small truck.
I carried them for 200 km distance by highway.
It was very dangerous behavior I know.
The pentagonal platform was completed.




This is the movie of the construction process of the tower recorded by Tomohisa Saito.
It took just 7 hours to assemble by four persons.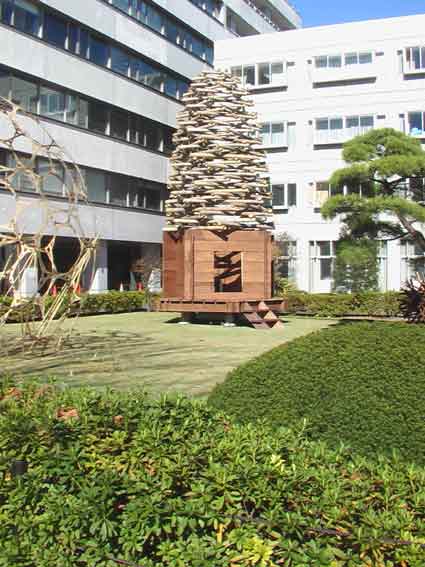 Completion.
I added the small staircase using extra lumbers.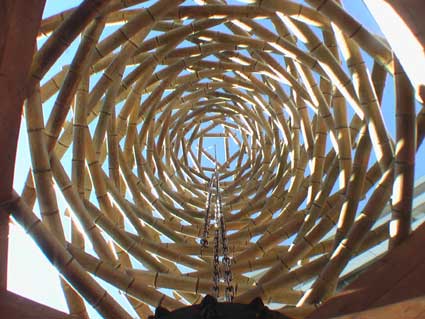 Bottom up view.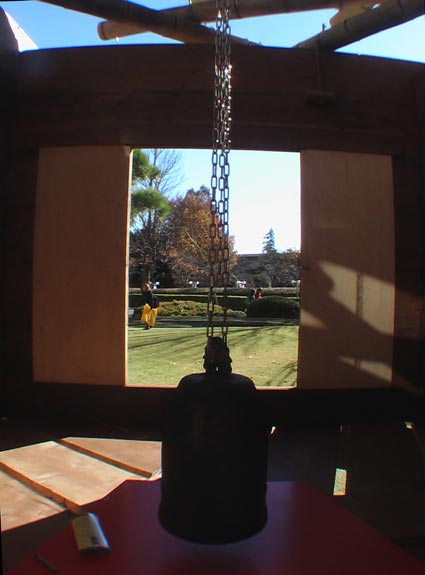 The entrance borrowed landscape of the University's campus. The heavy bell is not only belfry but also important element as pendulum which made the tower stable against earthquake.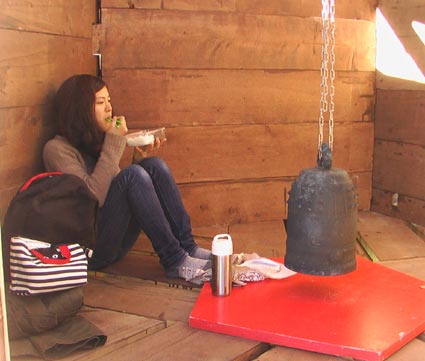 Students like to have lunch inside the Tower.


---
Special Thanks

Takaaki Bando
Hiroyuki Hashiguchi
Tomohisa Saito
Dept. of Science of Design, Musashino Art University

Volunteer Students of the Musashino Art University


---
Return to Top Page