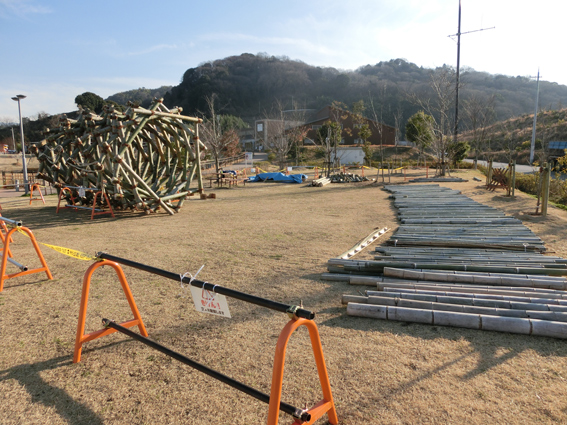 106 bamboo poles were assembled already.
More than 100 bamboo poles are waiting to be assembled.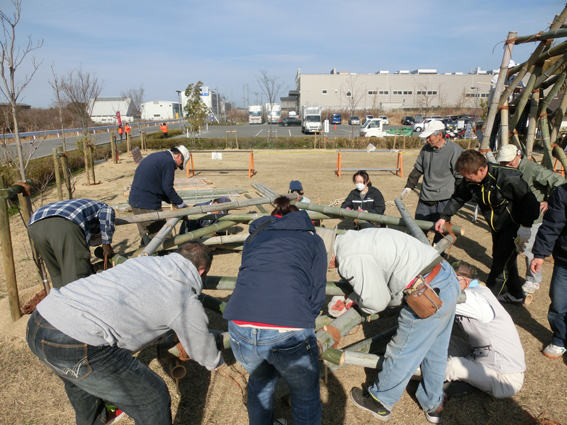 Local participants tie each corners by the ropes very tight.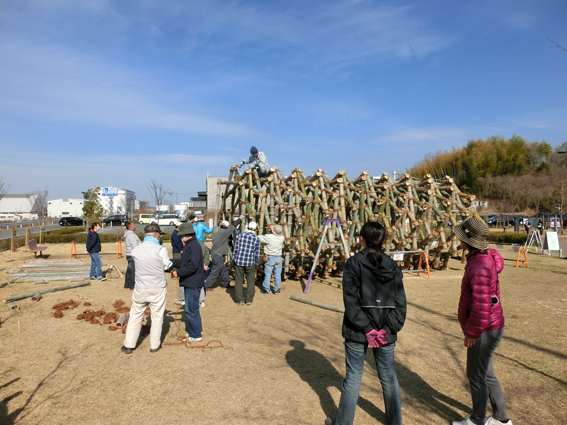 One segment of tunnel is docking with the mother vessel only by human power.
It looks something like the Festival DANJIRI.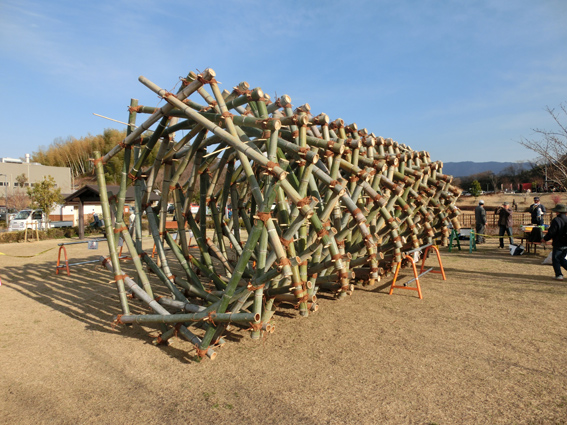 Completion!
Everybody shares a sense of accomplishment.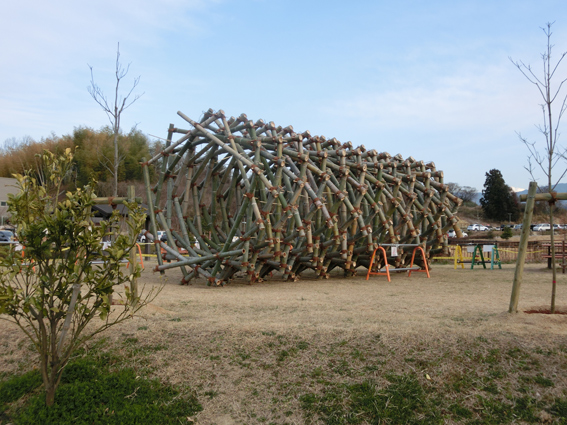 This Fibonacci Tunnel is 8.4m long, 3m diameters
Total numbers of MOSThe MOSO bamboo poles are over 200.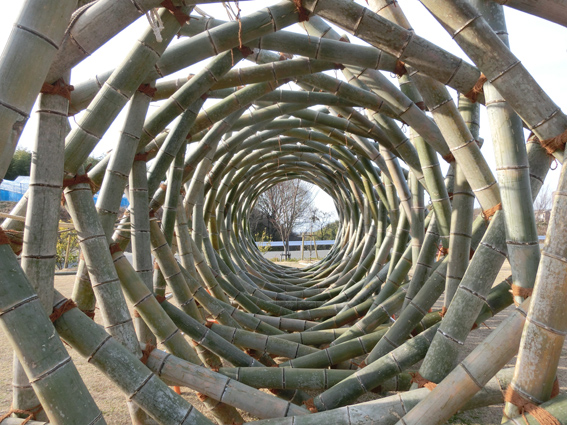 Far away vista toward the Kobe city.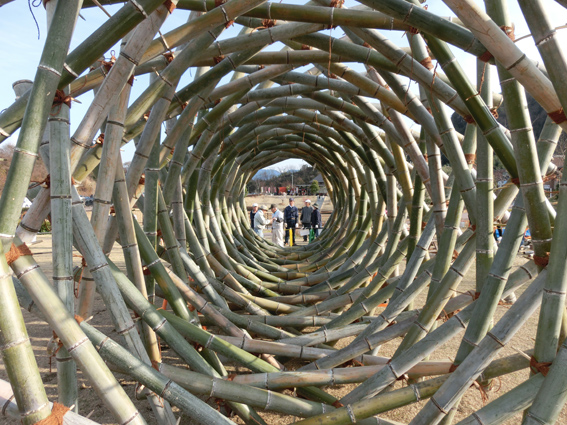 View of opposite direction.
The Fibonacci Tunnel in Kishiwada has been opened to public.

---
Let's make the bamboo starcage as a seed of the quasi-crystal!
90 students of an elementary school in Osaka made the simplest quasi-crystal model.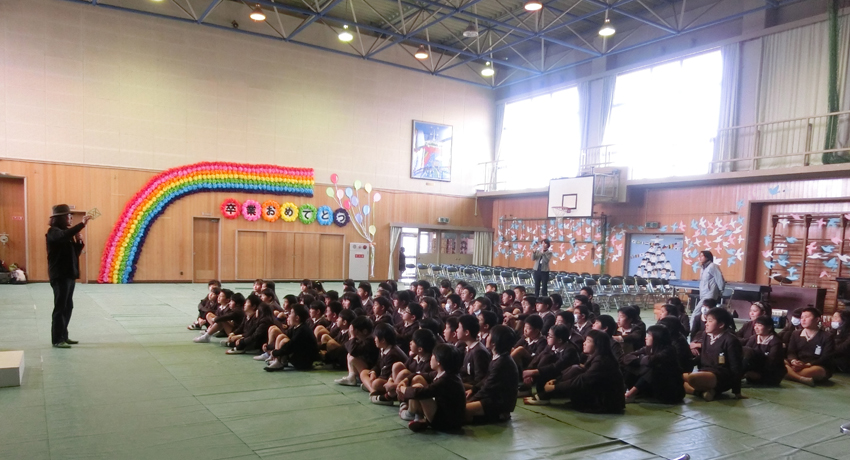 I gave a lecture about basic geometry for students.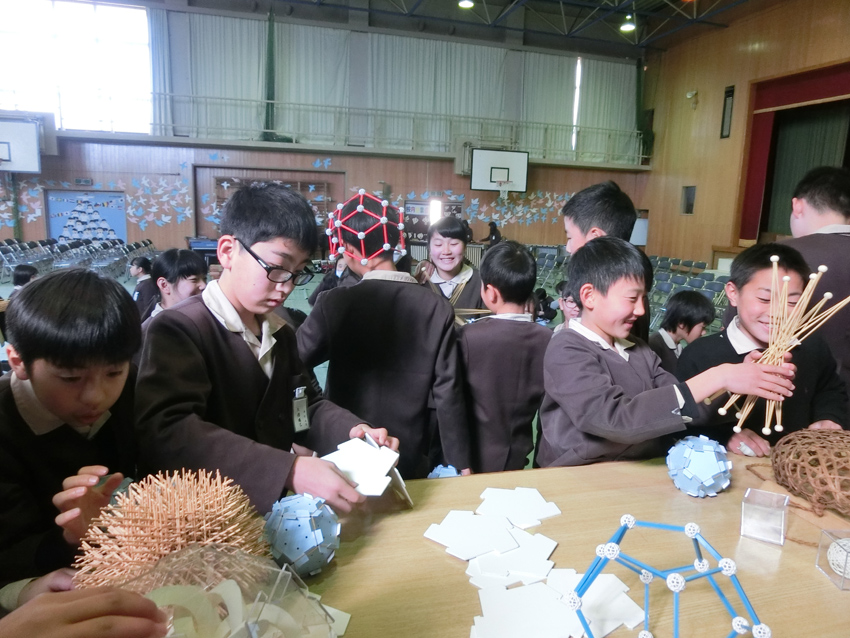 Students touched and played with the geometric models.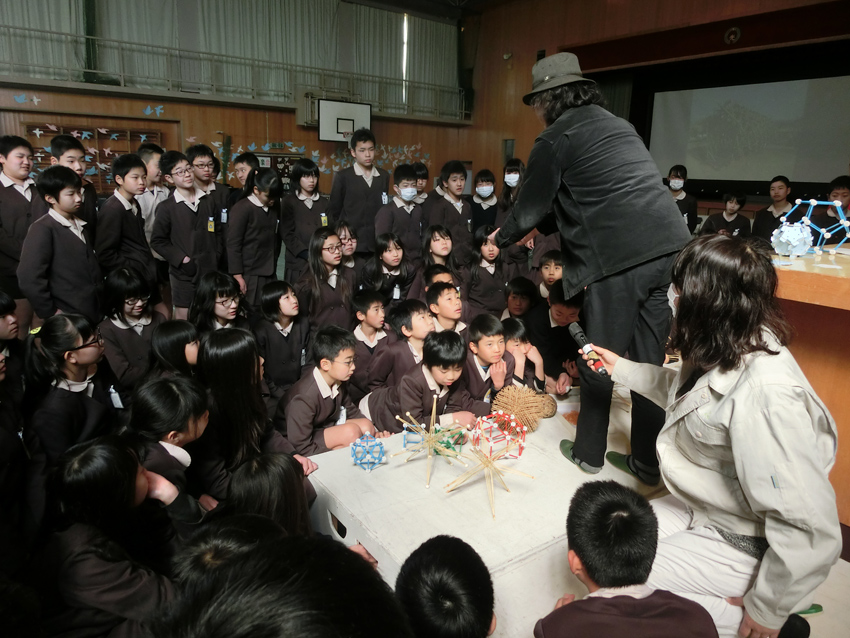 I demonstrated how to assemble the starcage.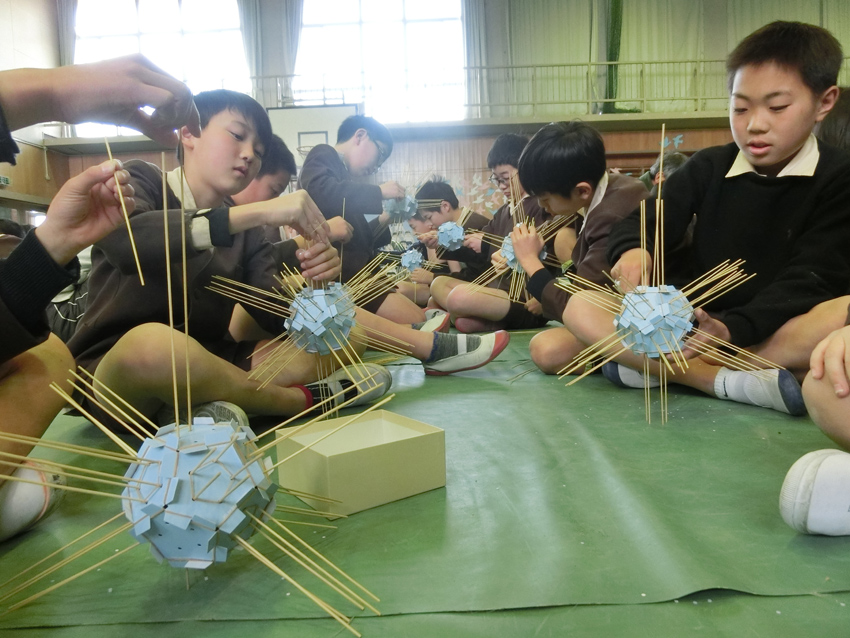 Concentrate!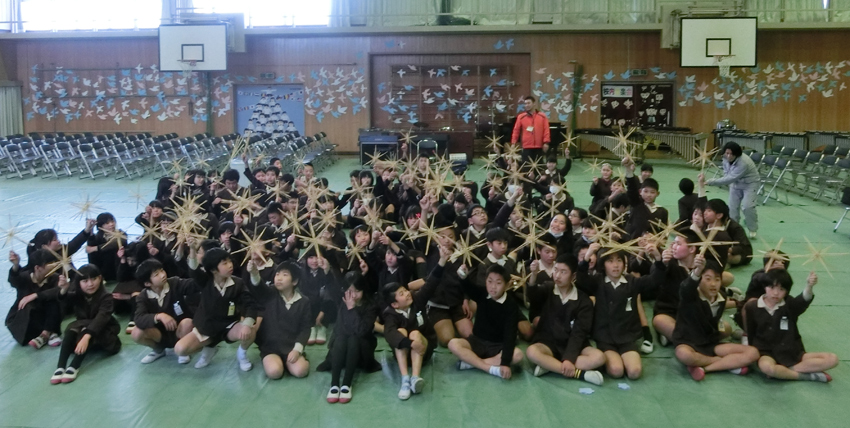 Everybody completed their own bamboo star.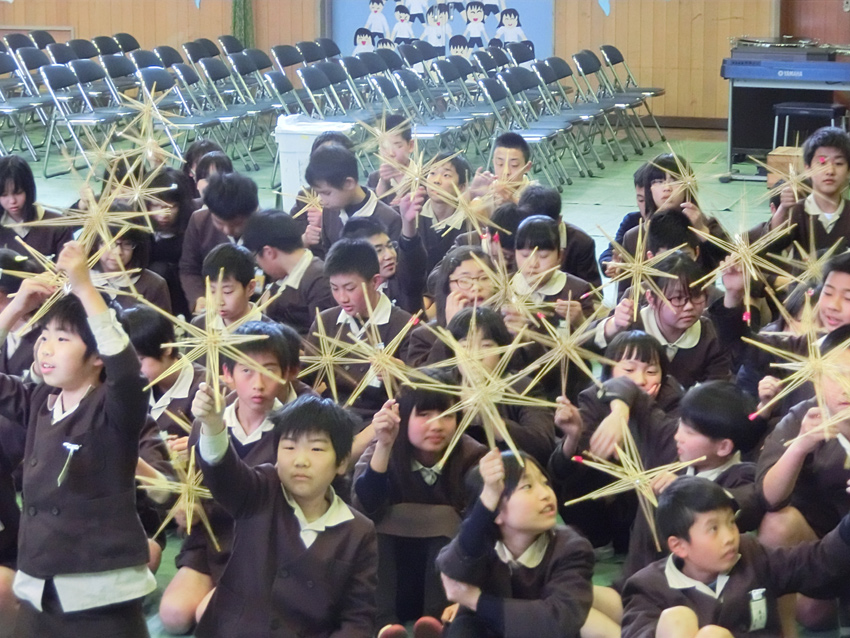 Special Thanks
KOHNO-YAMA conservation club
Volunteers in Kishiwada City
MADOKA HALL

---
Return to Top Page