STAR CAGE
EXTRA-WORKSHOP
in
Tierra de Milagros
©2007 Akio HIZUME

13th September 2007
Tierra de Milagros
Osa Peninsula, Costa Rica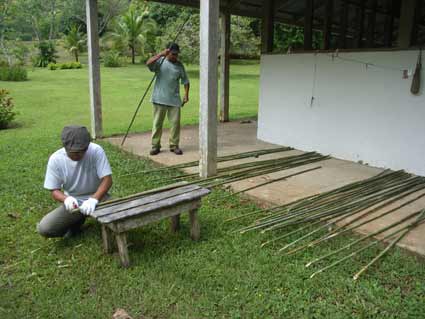 After completion of Girasol Torre, I was invited to do an extra delivery workshop.
The bamboo poles were supplied by Steven Bell.
In the morning I and Concepcion began to prepare the materials at the Steven's house.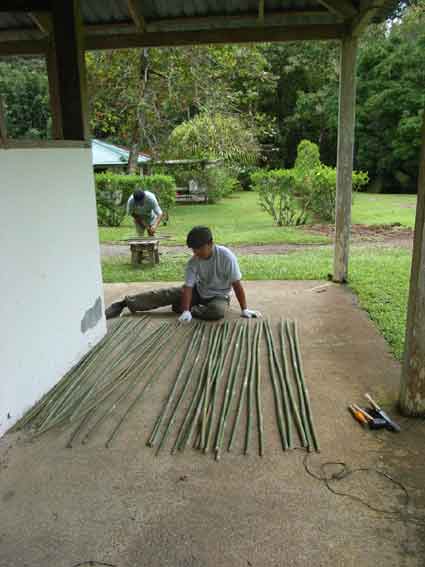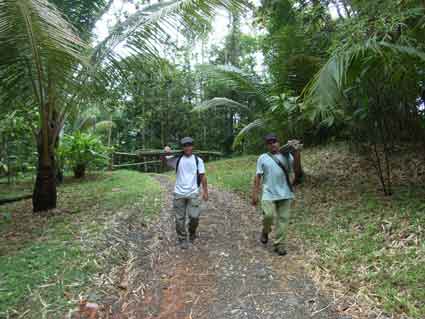 We carried the bamboo materials. It took 30 minutes to walk.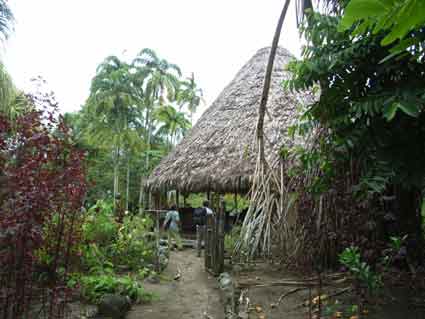 We arrived at the Tierra de Milagros.
It was nice place, nice architecture in front of the Pacific Ocean.
The owners instruct Yoga there.
They live here more than 15 years.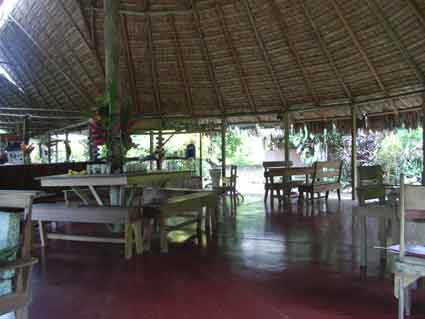 Restaurant of the Tierra de Milagros.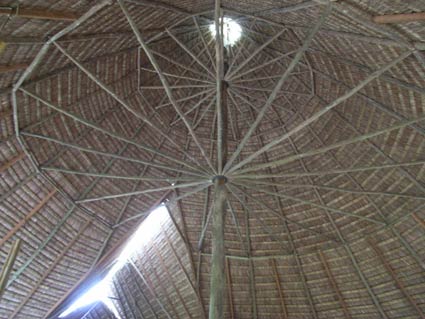 Roof structure.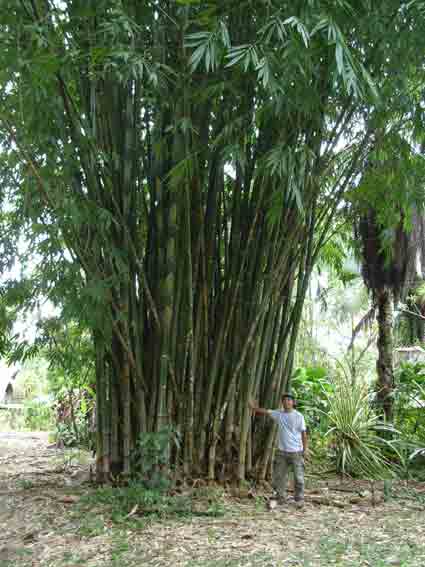 They have also many kinds of bamboo forest inside the rain forest.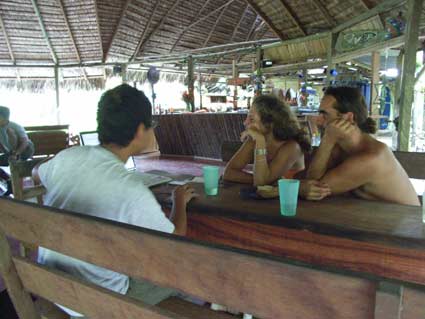 I introduced my past works to owners (Nikki and Brad) by computer.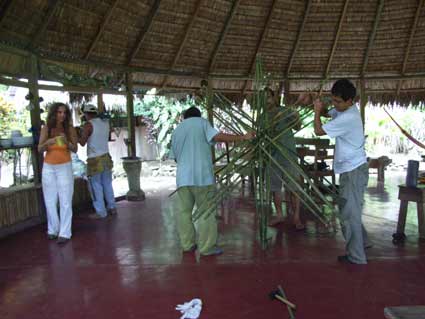 Starcage workshop.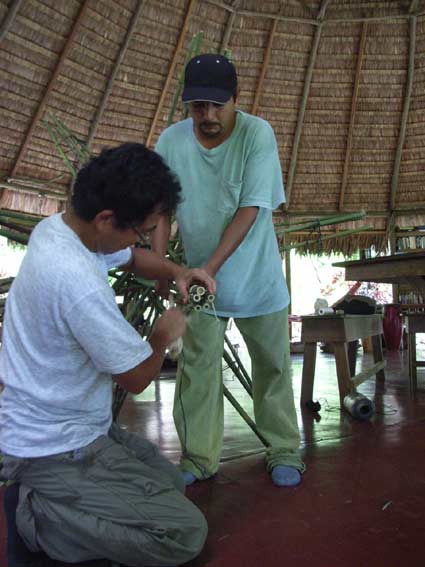 I tied each point tight using cotton rope.
It is special knot technique I invented how to tie five-fold symmetrically.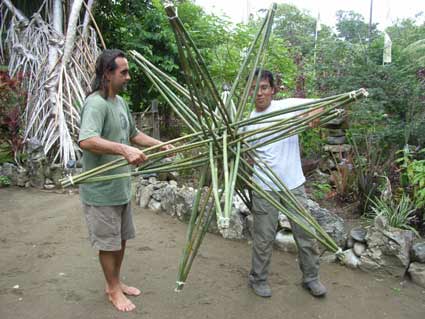 Completion.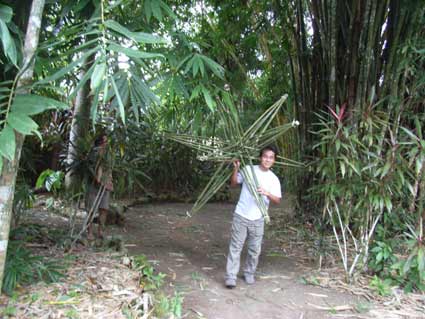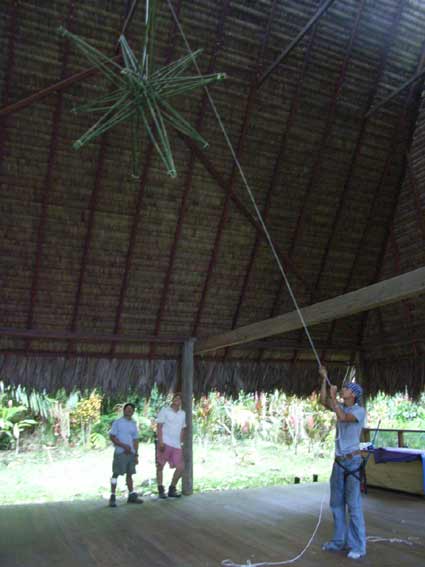 The Starcage was suspended from ceiling of the Yoga studio.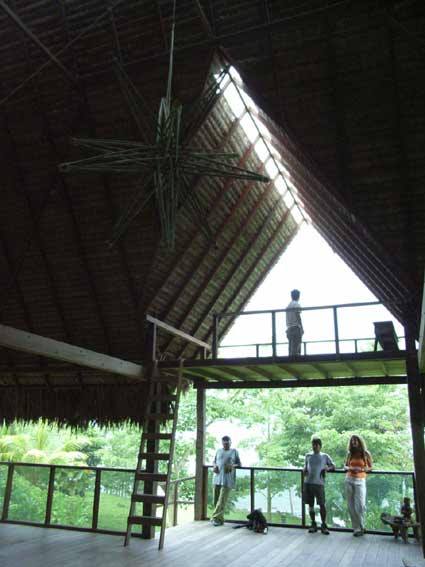 Yogi might meditate here watching the Starcage.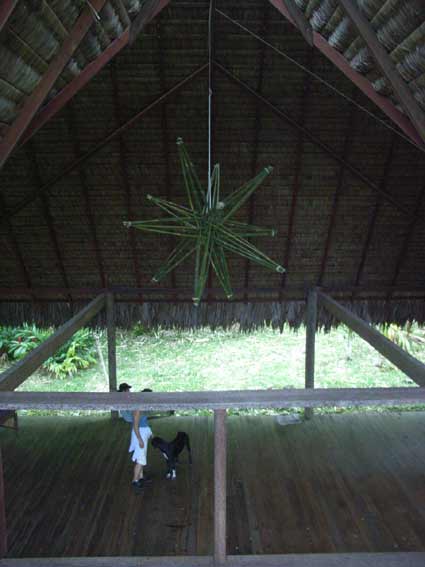 A picture on the loft.




The other side of view on the loft.
The yoga studio is very close to the Pacific Ocean.
It is the best location.
---
Organizer
Steven Bell (N.P.O. Friends of the Osa)

Amigo
Concepcion Lopez Diaz

Special Thanks
Nikki and Brad (The Tierra de Milagros)

Assist and Photograph
Tomoko Ninomiya

Supported by



---
Return to Top Page