STAR CAGE
Lecture and Workshop #2
in Costa Rica
©2007 Akio HIZUME

1st September 2007
Centro de Bambu
Puerto Escondido, Osa Peninsula, Costa Rica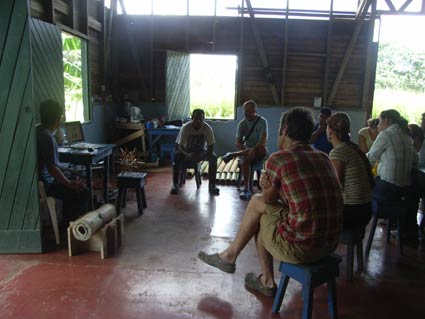 I gave a lecture again on 1st of September.
Mr. Markus who is architect in Carate impromptu helped me to translate my English into Spanish.
Two guests attended from London, England, that is, Mr. John Hanson and Ms. Leander Hollings who are social worker to help Nepal society.
It was very welcome encounter.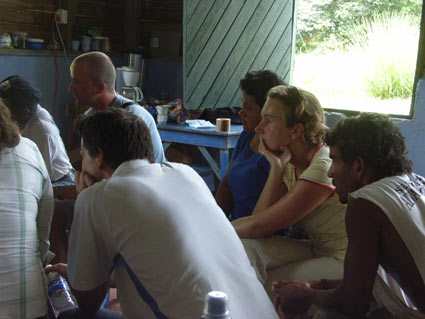 Participants listened and watched my explanation.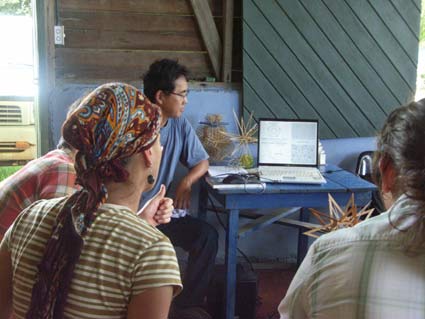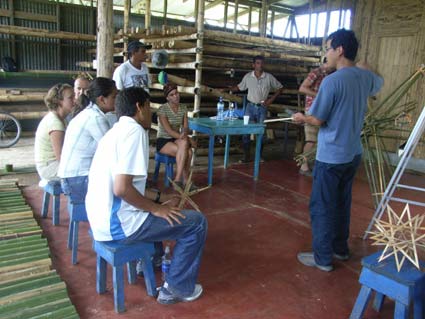 I made one big Starcage on the spot as demonstration for 4 minuets.
I instructed how to play the Fibonacci Kecak.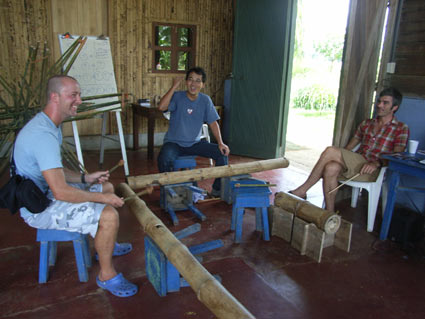 Mr. John Hanson is not only a social worker but also a Jazz musician. Mr. Markus is not only an architect but also a musician.
We played TTKTK (the Fibonacci Kecak). We enjoyed the improvisation very much!
We must make a percussion ensemble unit.

---
Organizer
Steven Bell (N.P.O. Friends of the Osa)
Alfredo Quintero (N.P.O. Friends of the Osa)

Assist and Photograph
Tomoko Ninomiya

Supported by



---
Return to Top Page